"A life withoutchocolateis a life lacking the essential."

Marcia Colman and Frederic Morton
It was inevitable to create our boutique in the heart of our hazelnut orchard. Crafted by our renowned chocolaterie from Strasbourg, chocolatere invents itself every year in all its forms for our greatest pleasure. Bars, candies, spreads, and other delights to please others or indulge ourselves…
Boutique open from Monday to Friday from 9am to 5pm.
Saturday from 10am to 1pm.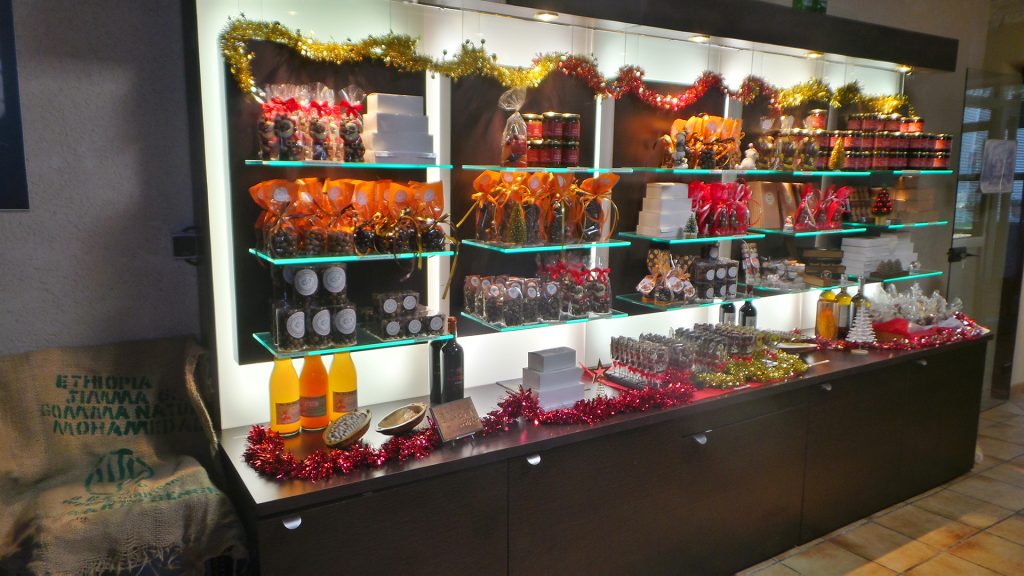 ---
Visits & tastings
"There is a very close connection between the bottle, the place, the moment, and the people with whom you taste it."

Éric Revel
It is with great pleasure that we open our cellars to share with you the story of this extraordinary estate and its prestigious, fruity wines, born in the colors of Duras.
Visits and tastings available all year by appointment.