During a promotional event for our wines at the "espace tourisme & vin" in Grand Pinheuil, Château La Grave Bechade meets Château Le Cléret.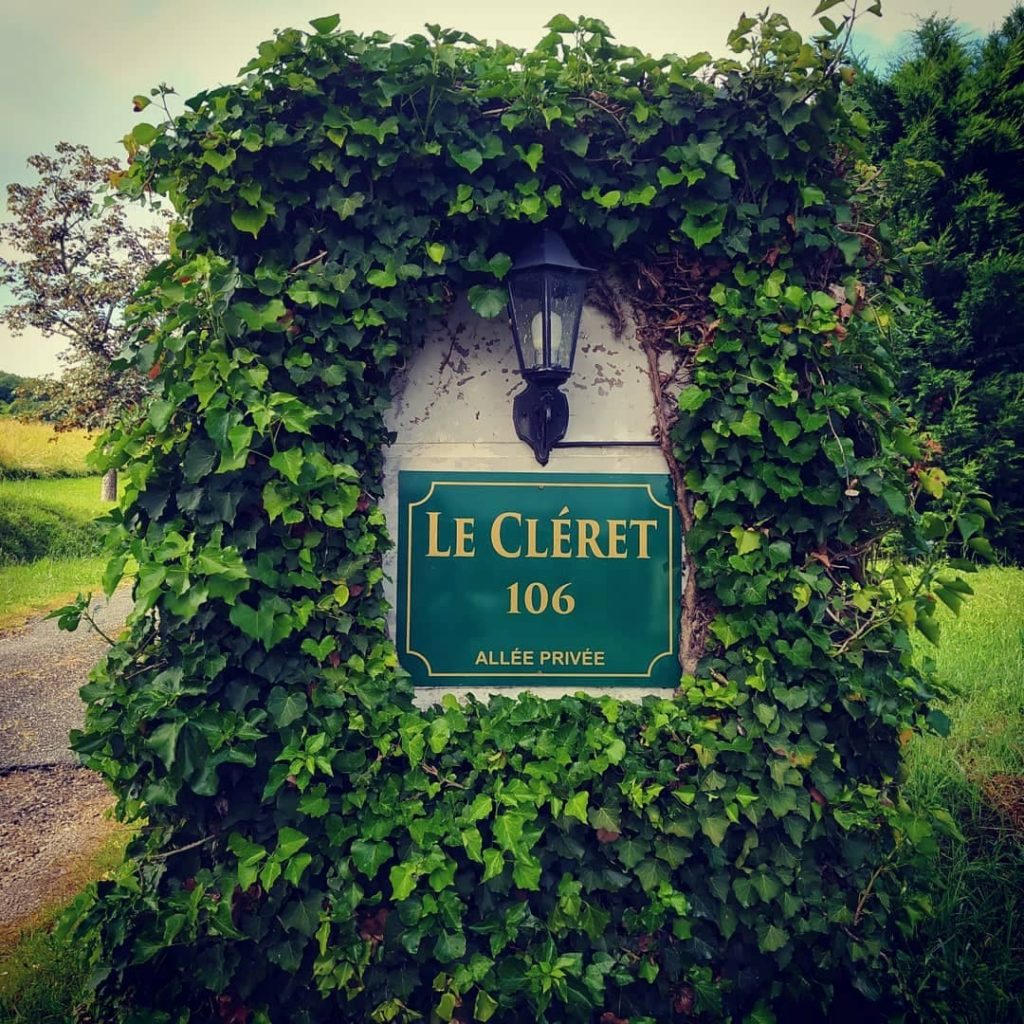 Château Le Cléret is a beautiful estate located in Port-Sainte-Foy-et-Ponchapt, 30 minutes from Baleyssagues, near Saint Foy la Grande. The property was purchased in 2013 by Mr. Simon Wongk, a wealthy businessman living in Hong Kong. He is particularly interested in the highly sought-after French wine for the Asian market. Classified as an AOC Bergerac appellation, he primarily positions his wine in numerous restaurants in his Chinese network. Over the course of two years, he has restored the estate. He meets Michèle & André Maréchal, who previously managed guesthouses in Gironde. Trust is established, and in 2015, he entrusts them with the responsibility of developing tourism for this estate, which offers furnished accommodations for up to 8 people.
Michèle is familiar with the region and has met many local producers at the splendid market of Sainte-Foy-La-Grande on Saturday mornings. With the aim of promoting proximity, some of them joined forces about ten years ago to create a direct network called "les bouyricous de Pellegrue." The principle is to connect consumers and producers through email, social networks, and word of mouth. It's a genuine way to consume local products without intermediaries. Michèle, as the coordinator, gradually includes new people and products based on her culinary discoveries. Our chocolate from "Yves Thuriès" has seduced her with its quality. Our products are presented, tasted, appreciated, and thus become known in our beautiful countryside.
You can also find:
Céline from "la ferme de Durège" for organic plants for your future garden,
Stéphanie from "ferme de Giraud" with her incredible saffron cultivation,
Philippe & Céline from "le Vallon de Guerry," organic beef and pork farmers, and thalassotherapy guesthouse,
Lysiane with her organic dairy cows and the incredible taste of "château de Pis" milk,
Raphaëlle with her artisanal brewery, perfect for the upcoming summer,
Lisa and her bees for delicious honey,
Stephanie and her food truck "la réunion lé là",
Johanna, Julien, and their goats at "la chèvrerie des cornes brunes",
Sonia Baudin from "au pré des oies," a goose farmer involved in foie gras production and preservation in Saint-André-et-Appelle 33220.
So… when competition becomes a partner, it's a true pleasure to work together, with the aim of promoting our region, which is often overlooked, and remembering that "destroying competition is killing intelligence" Frédéric Bastiat (economist 1801-1850).