It all begins on Boulevard Jean Brisseau in Duras.
A little before 1990, the interprofessional association and the union of Duras wines joined forces. They openened this location and tailored it to their specific work needs. One side focuses on communication and market knowledge of the appellation, while the other ensures production compliance with the specifications and its evolution. This shared location with a reception desk, meeting rooms, and tasting laboratory facilitates their communication. They combine their strengths and determination to promote this appellation. Thus begins the story of "la maison des vins de Duras."
Around the 2000s, the wine trade is booming. They wish to expand. They purchase and build at Fonratière, 130, route du Stade in Duras. They envision something grand, something modern.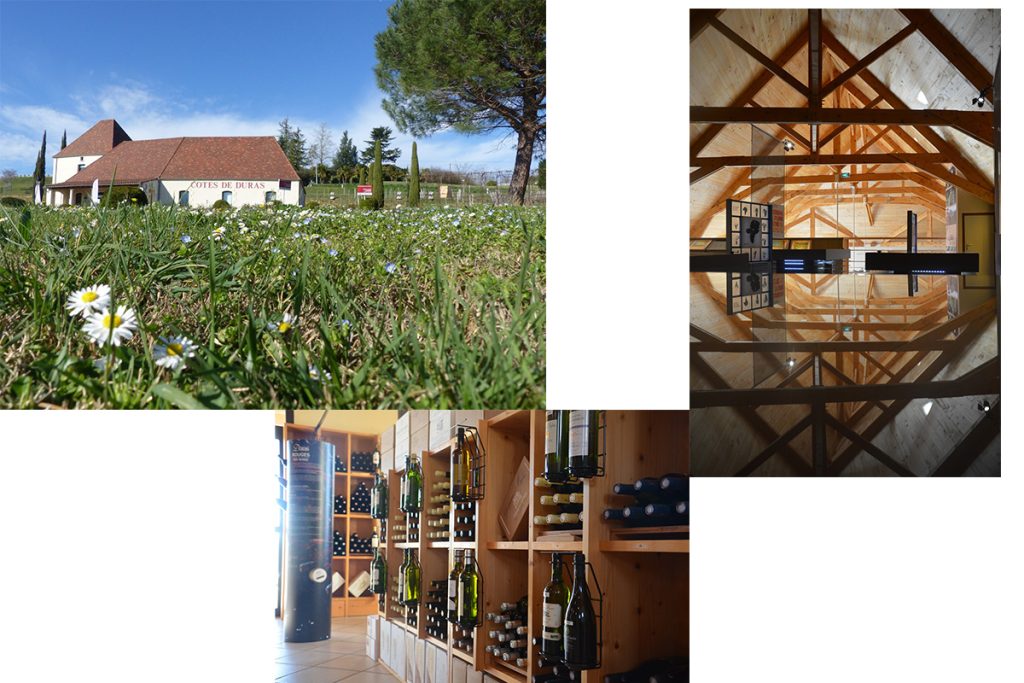 Unaware that a decade later the wine market would become more complex and this appellation would lose its momentum, they seek solutions. From 2012/2015, as the union seeks independence, the two interprofessional associations of Bergerac and Duras merge.
Thus, the IVBD is born, the interprofessional association of Bergerac Durac wines.
Some divergences arise between the structures. After nearly a decade of collaboration, the COVID-19-related lockdown definitively ends this alliance. The IVBD withdraws from the boutique. Unable to bear the financial burden alone, the union of Duras wines closes its doors in March 2020.
Denis Vuillen, owner of Domaine de Ferrant, reacts, convenes a meeting, and suggests the idea of involving winemakers to save this country house boutique. 25 respond to the call: Domaine de Laplace, Domaine du Mont Ramé, Château Grand Pierre, Domaine des Allégrets, Domaine Les Bertins Manfé, Château Bois Clair, Domaine de dame Bertrande, Domaine D'Eybro, Château Faurie, Domaine de Ferrant, Domaine du Grand Mayne, Château Haut la Vigne, Domaine de Laulan, Vignobles Mauro Guicheney, Château Molhière, Domaine Moulin de Paillo, Domaine Mouthes Le Bihan, Domaine du Petit Loubès, Clos du Petit Sainte Foy, Domaine de Prévot, Domaine de la Tuilerie Labreille, Domaine du Vieux Bourg, Domaine les Vignes d'Arnaud, Domaine du Verdier, and Château La Grave Béchade.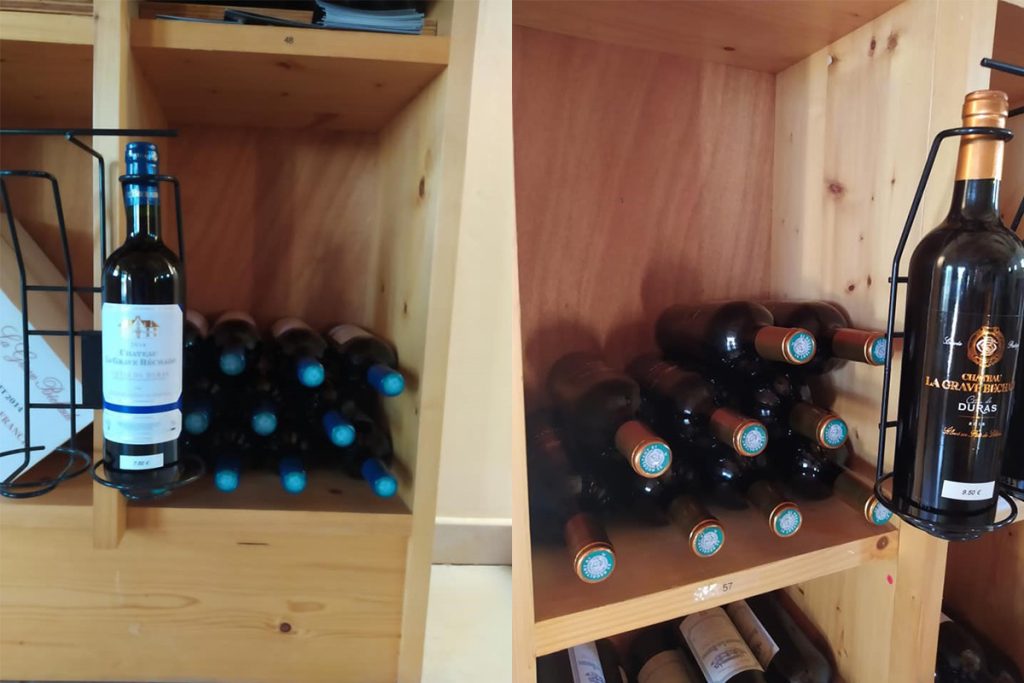 In the presence of Madame Dreux, president of the community of communes, and Monsieur Pierre Camani, departmental counselor of Lot-et-Garonne, Denis Vuillen, initiator and manager of this new venture, along with all the winemakers who responded, we were delighted to listen to the inaugural speeches for its reopening on Tuesday, August 4, 2020.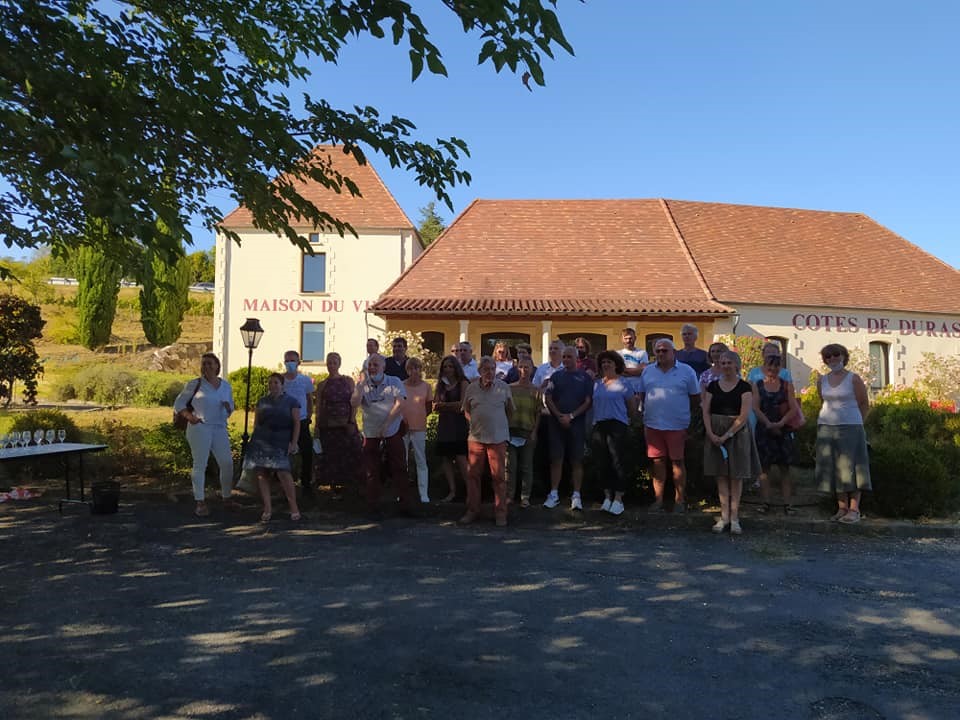 The dynamism and determination of an appellation have come together to ensure the continuity of this place…
Find Khadija at the reception of the Maison des vins de Duras, from 10 AM to 1 PM and from 3 PM to 7 PM, Monday to Saturday, depending on the season.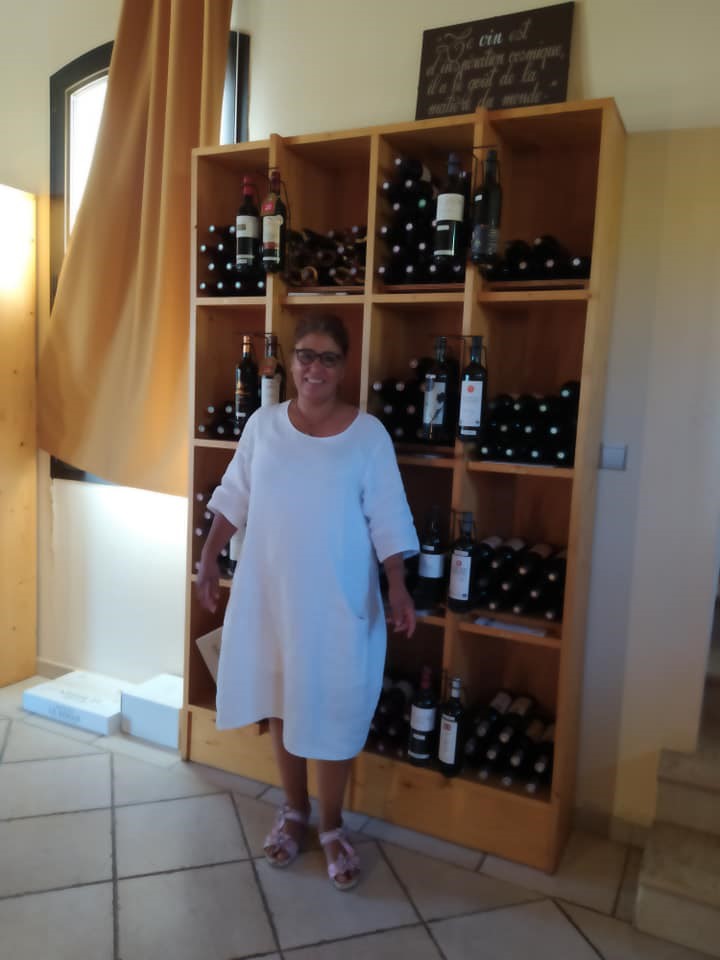 For information: +33 5 53 94 13 48
Email: mdvduras@gmail.com