On Saturday, October 24, 2020, Mr. Burrus, Shareholder, Mr. de Bretagne, President, and Mr. David Lançon, Director, celebrated the inauguration of the "hazelnut processing facility" under challenging sanitary conditions. Every effort was made to introduce us to this incredible new production tool.
It all began with the purchase of the pépinières (nurseries) and the Guyenne hazelnut orchards in 2001 from Mr. Beylard.
These 80 hectares of hazelnut trees were planted by the agronomist to conduct experiments in the northern part of Lot-et-Garonne, in Baleyssagues. The village is ideally located in the heart of the Dropt Valley, with an ecosystem ideal for high-quality production.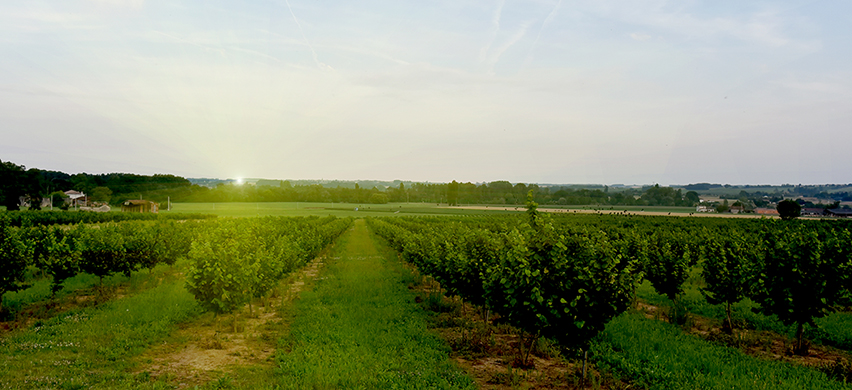 In December 2014, Mr. Burrus continued to enhance this fruit production and acquired Château La Grave Béchade, which was solely a vineyard at that time.
This 120-hectare estate adjacent to PNG (Pépinières et Noisetiers de Guyenne) began its transformation. 26 hectares of vineyards were retained, while the rest was converted into hazelnut orchards. To date, the orchard consists of 380 hectares of certified fruit trees with high environmental value (HVE), validated by the Ocacia organization of the National Environmental Certification Commission (CNCE) since April 2020. These orchards are spread across the municipalities of Baleyssagues, le Puy, Taillecavat, including 200 hectares currently in production. This represents a production of over 400 tons of nuts weighing between 2 and 4 grams. Various varieties are cultivated.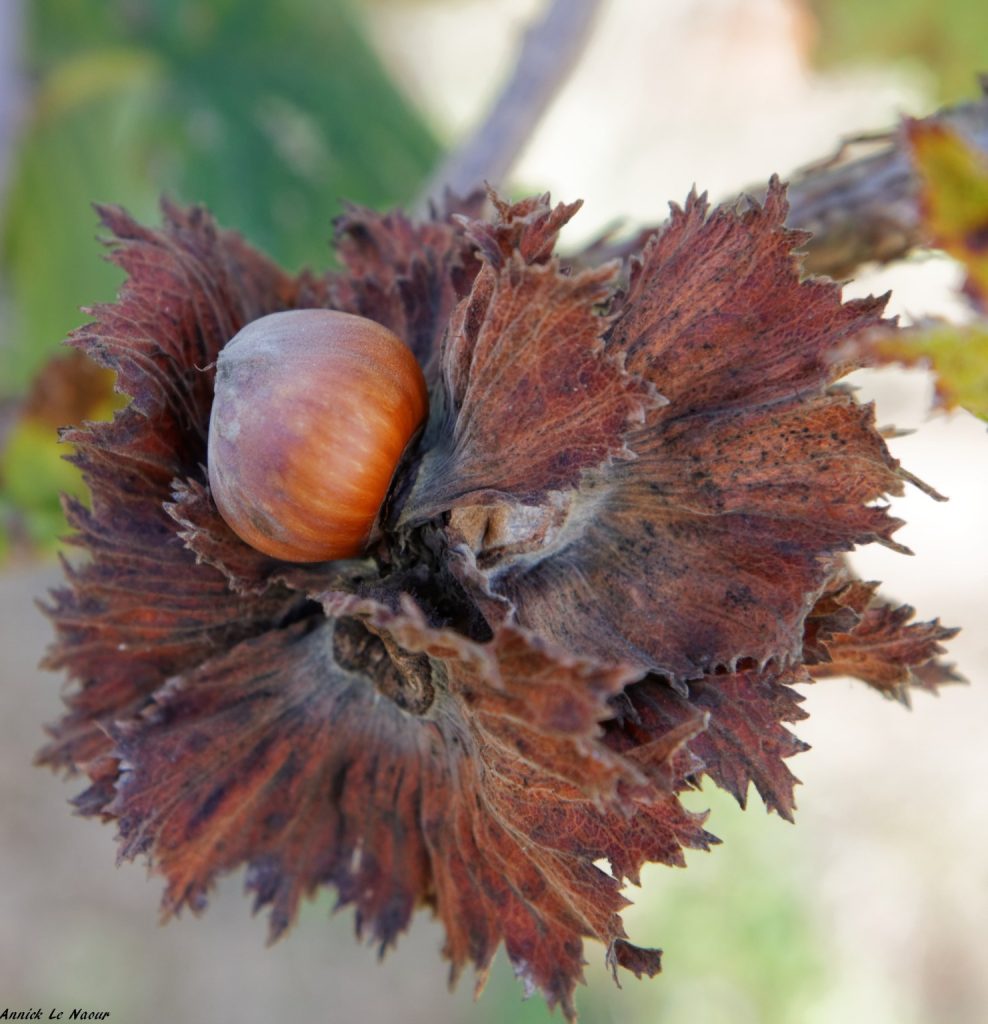 Nut varieties: Corabel, Ennis, Feriale
Mixed varieties: Tonda di Goffoni, Fertile de Coutard
Varieties for chocolatiers: Pauetet, Segorbe, Lewis
These varieties have a fragrant ivory-white flesh and a high yield ranging from 43% to 48% upon cracking. The "Tonda di Giffoni" variety, with the same production and flavor characteristics, produces larger-sized hazelnuts. Pollinating varieties such as Buttler, Merveille de Bollwiller, Jemtegaard, and Ferwiller are specifically used for the nursery.
The nursery constitutes a significant part of its activity. It provides its own plant replenishment and generates numerous sales due to the strong development of hazelnuts in the southwest region as well as throughout France. This allows for diversification of a local crop, as the plum trees were once the region's main source of wealth but are no longer in demand. It also offers other farmers, such as cereal growers, winegrowers, or livestock farmers, complementary production options.
PNG provides young plants, technical support, and all the necessary follow-up for this cultivation. Its unique purpose is to Cultivate/Operate/Transform/Accompany/Market hazelnuts. Previously a member of the hazelnut cooperative "Unicoque," PNG became independent in spring 2020. Significant changes, planned and considered in advance, have been implemented since this transition, as noted by the Sud-Ouest newspaper.
In a continued spirit of innovation, company development, and regional valorization, PNG has installed these new structures. A receiving and washing station, as well as ovens, enable services such as shell stabilization and drying, while a calibration station classifies and sorts the nuts according to international standards.

And since Saturday, October 24, 2020, with the installation by Innovanuts and Tomra, "la casserie," its new hazelnut processing site, which mechanically shells the nuts, adds a high-quality service and traceability for its future clients.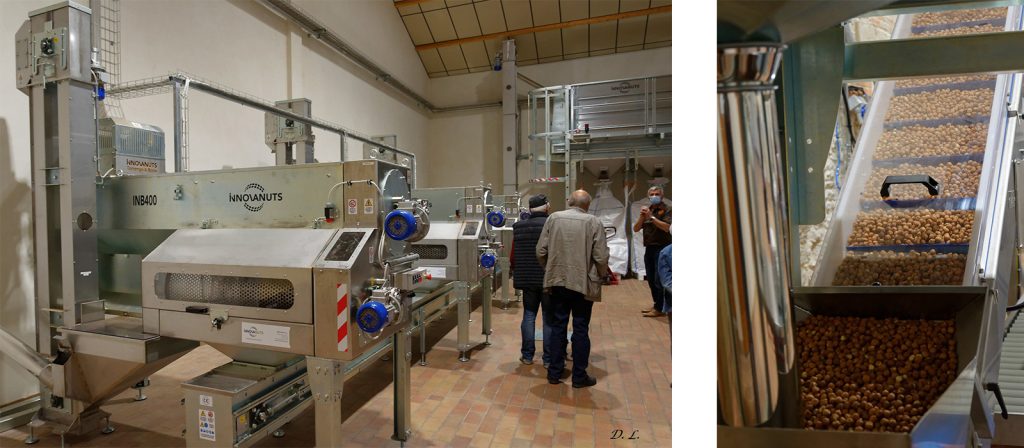 Pépinières et Noisetiers de Guyenne and its sister company La Grave Béchade together constitute the largest hazelnut producer in France, one of the top five in Europe. With the best practices in the hazelnut chain, they offer high-quality French production.