We are proud to announce that our 25 hectares of vineyards are now HVE3 certified.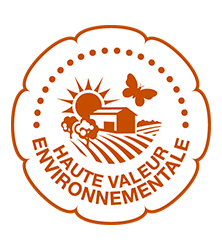 Following the audits conducted during the spring, the organization Ocacia, accredited by the National Commission for Environmental Certification, has validated the highest environmental value for our vineyards. Level 3 is an innovative tool for measuring practices that assesses the agro-ecological performance of the entire operation.
Over the next three years, Château La Grave Béchade will be undergoing organic conversion for a future "organic" vintage in 2023.
OAK AGING – 12 months
Cuvée "Excellence" – 2012 vintage
70% Merlot – 30% Cabernet Sauvignon
Vermilion colour with ruby
Complex nose with ripe fruit and spice notes
Full-bodied with a lot of sweetness, fine and silky tannins
Persistent finish, well-balanced with slight woody notes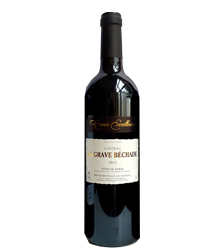 Cuvée "Prestige" – 2015 vintage
100% Merlot
Dark red colour
The nose reveals aromas of red fruits, vanilla, spices, and toast.
Concentrated and full-bodied, this wine has a solid structure with a smooth character.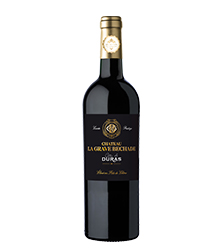 Cuvée "Prestige" – 2018 vintage
12% Merlot – 88% Cabernet Sauvignon
Deep and dense red colour
The nose is filled with complex aromas of chocolate, licorice, toasted bread, cherry, and blackberry.
Rich and voluminous on the palate, smooth and elegantly supported by well-dosed oak and velvety tannins.
A devilishly charming Côtes de Duras.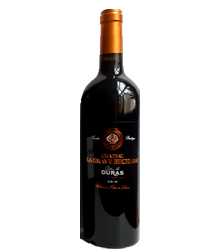 TRADITIONAL VINIFICATION
Cuvée "La Grave Béchade" – 2014 vintage
85% Merlot – 15% Cabernet Sauvignon
Beautiful carmine colour
Powerful and woody nose with red fruit notes.
Ample and clear on the palate with pronounced fresh red fruit flavours. (as above)
Short and harmonious finish with 100% fruit expression.
Discover "Cuvée des Compagnons" – 2014 vintage
85% Merlot – 15% Cabernet Sauvignon.
Rustic, traditional, and authentic packaging.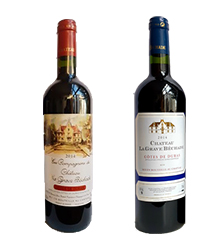 For more information: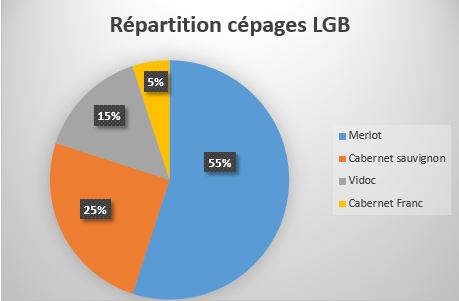 MERLOT is a red grape variety with small black grapes that appeared in the late 18th century. Its preferred terroir is located in cool, clay-limestone soils. With its dark and dense colour, aromas of red and black fruits, and a superb aromatic palette, Merlot transforms during aging, revealing notes of prunes, undergrowth, and spices. It has a supple mouthfeel with refined tannins. It is often blended with Cabernet Sauvignon. Merlot is no longer exclusive to Bordeaux; it is now vinified worldwide.
CABERNET-SAUVIGNON is a major red grape variety both in terms of acreage (the second most planted grape) and quality. It expresses itself fully in warm, sandy-gravelly soils. Cabernet Sauvignon grapes are small with thick skins. This skin protects it from rot and spring frosts before harvest. It ripens later than the Merlot grape, which is often harvested before Cabernet Sauvignon. Cabernet Sauvignon brings power, structure, and complexity to the wine, which becomes apparent after a few years of aging. With its aromatic richness of black fruits, violets, and raspberries, it produces distinguished wines known for their persistence on the palate.
VIDOC (15%) is a new, second-generation resistant grape variety resulting from a cross between the Muscadinia rotundifolia and Regent grapes, created by Alain Bouquet. It is a productive
CABERNET FRANC is one of the oldest red grape varieties from Bordeaux. Wines produced from Cabernet Franc have a medium color with fine tannins and subtle aromas of red berries and spices. When blended with Merlot and Cabernet Sauvignon, it imparts complexity and a bouquet of aromas to the wine. It ripens earlier than Cabernet Sauvignon, allowing it to be grown further north, even in the Loire Valley. In Anjou, it is also used to produce sweet rosé wines.